Service
Fully automatic water treatment plants …
….a promise that we gladly make and keep to our customers. You will receive intensive training for the operation of the plant by means of training courses and detailed documentation. Because in order to be able to use the technical and economic advantages in the long run, even the most modern plant technology requires your foresighted maintenance and operation.
Studies show that the plant investment. only makes up about 20 % of the total life cycle costs.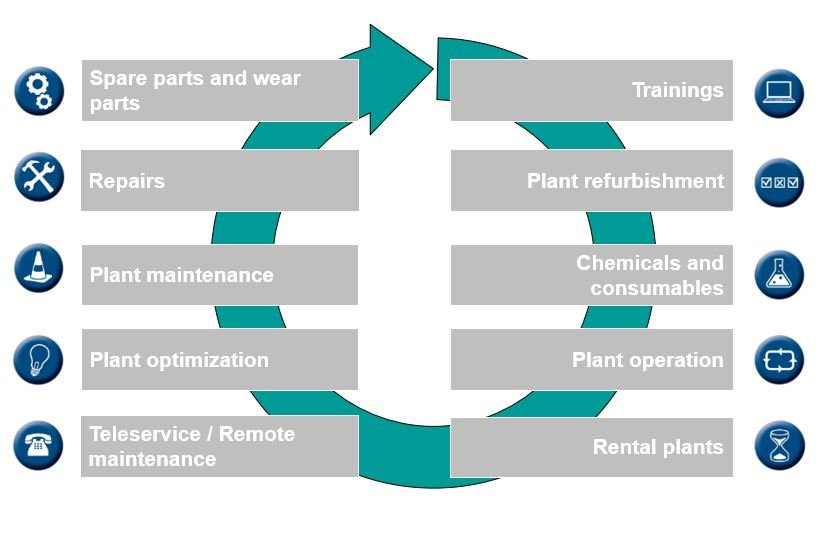 BWS therefore relies on a holistic approach that focuses on resource conservation and economic efficiency right from the design stage. In addition, BWS supports you during the plant operation with comprehensive services, so that you and the plant reach your goals permanently.
Together with you, we develop a suitable service concept choosing from many available of service modules.
Preventive maintenance is more economical than unplanned repairs. BWS offers different maintenance packages.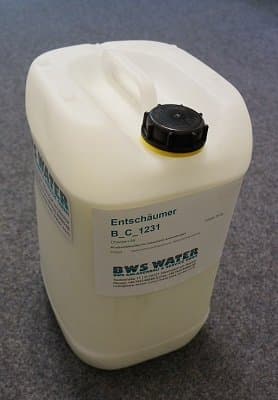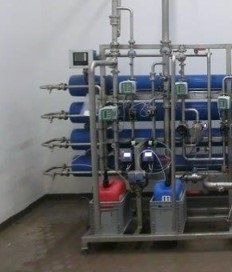 With treatment chemicals and consumables tailored to the respective application and plant technology, we offer optimum results with holistically optimized operating costs at the same time. Our experience from the large number of realized projects and our own development are incorporated into the customer consultation and the production of the products. Our extensive range of chemicals and other consumables includes the following product groups:
adsorbents
activated carbon for water and air
antiscalant
car care products
belt fleece, filter bags
bentonite mixtures for waste water treatment
biocides & disinfectants
defoamers
dewatering materials and filter cartridges
filter materials for depth filters
filter fleece
flocculants (liquid and granulate)
hardness stabilizers
ion exchange resins
boiler & feedwater treatment agents
coagulants
corrosion inhibitors
machine and system cleaner
membrane cleaners
nutrients for biological wastewater treatment systems
neutralizing agent
organic splitters
oxidizing agents
heavy metal precipitants
special carbons for air and water treatment