About us
Industrial water treatment …
… is much more than a technical task waiting to be solved. Clean water is our passion! Well-balanced consulting through expertise, economic concepts and an optimal execution in terms of plant construction are some of the tasks we are happy to execute for our customers day by day.
Our team combines more than 400 man-years of practical experience in water treatment throughout all kinds of industries. Your advantage: we know and understand your processes and are able to deal with your task in an uncomplicated and straightforward way. According to our principle…
BWS – simply Better Water Systems
Engineering skills, quality products, project experience and intelligent services.
Hand in hand, we develop and implement the most efficient solution for individual customer requirements.
BWS – simply Better Water Systems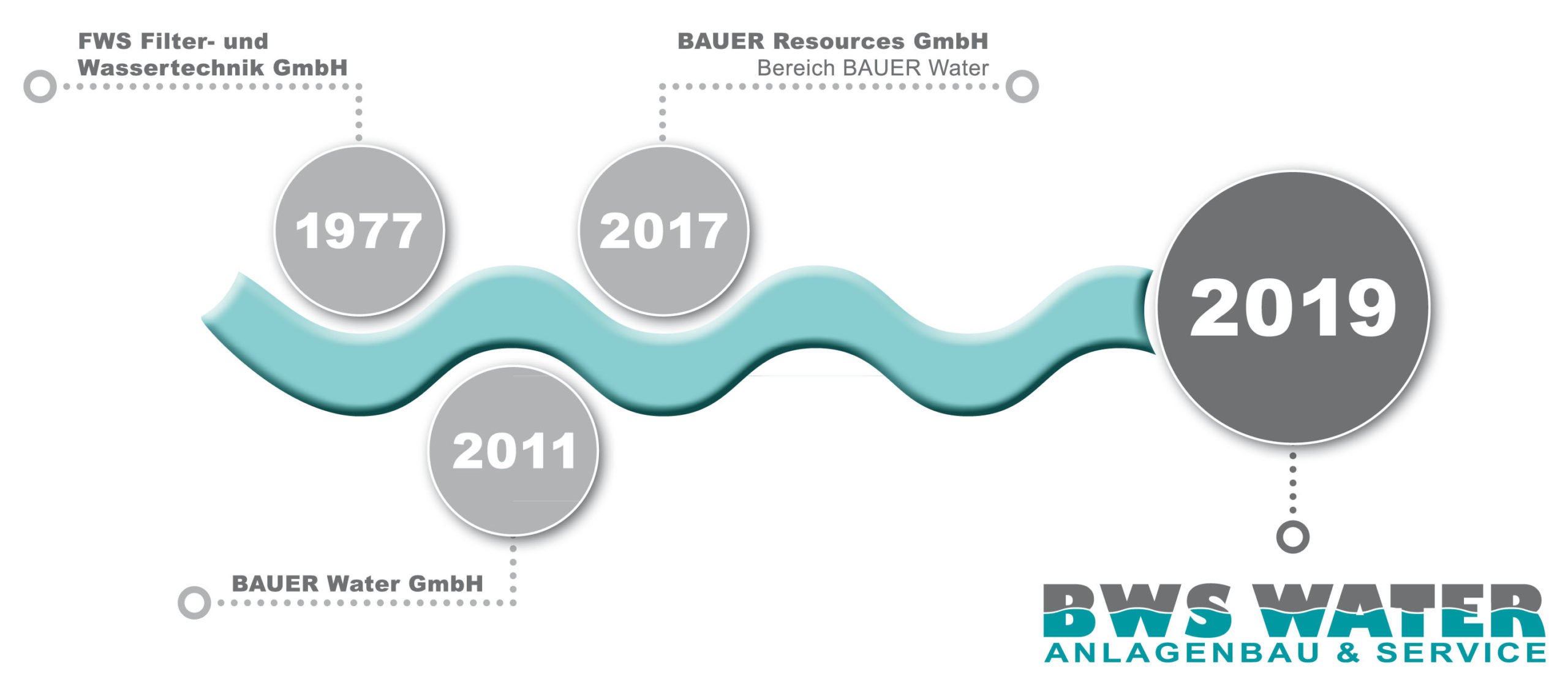 Our team looks back on over 40 years of company history. Founded end of the 1970s, FWS Filter- und Wassertechnik GmbH became quickly established in the area of environmental technology. Groundwater and air treatment have been the areas of main focus among others.
After the takeover by the BAUER group (2003) the business area of industrial water treatment was established and successfully extended with the foundation of BAUER Water GmbH. 2017 BAUER Water GmbH was merged into BAUER Resources GmbH. In summer 2019 the BAUER group decided to give up the business area of industrial water treatment.
From this point of time the well-known team of BWS Anlagenbau & Service GmbH is there for our clients to provide them with help and advice. More than 150 references in the last twelve years prove the high demand for independant and competent plant construction in the market of industrial water treatment.
BWS Anlagenbau & Service GmbH holds several certificates and approvals:
Because sustainable personnel development is close to our heart, BWS Anlagenbau & Service GmbH is an IHK training company. For the continuous further development of our technologies, we are involved in various research projects.
Company brochure
Browse the BWS company brochure by clicking on the image on the screen or download it here.